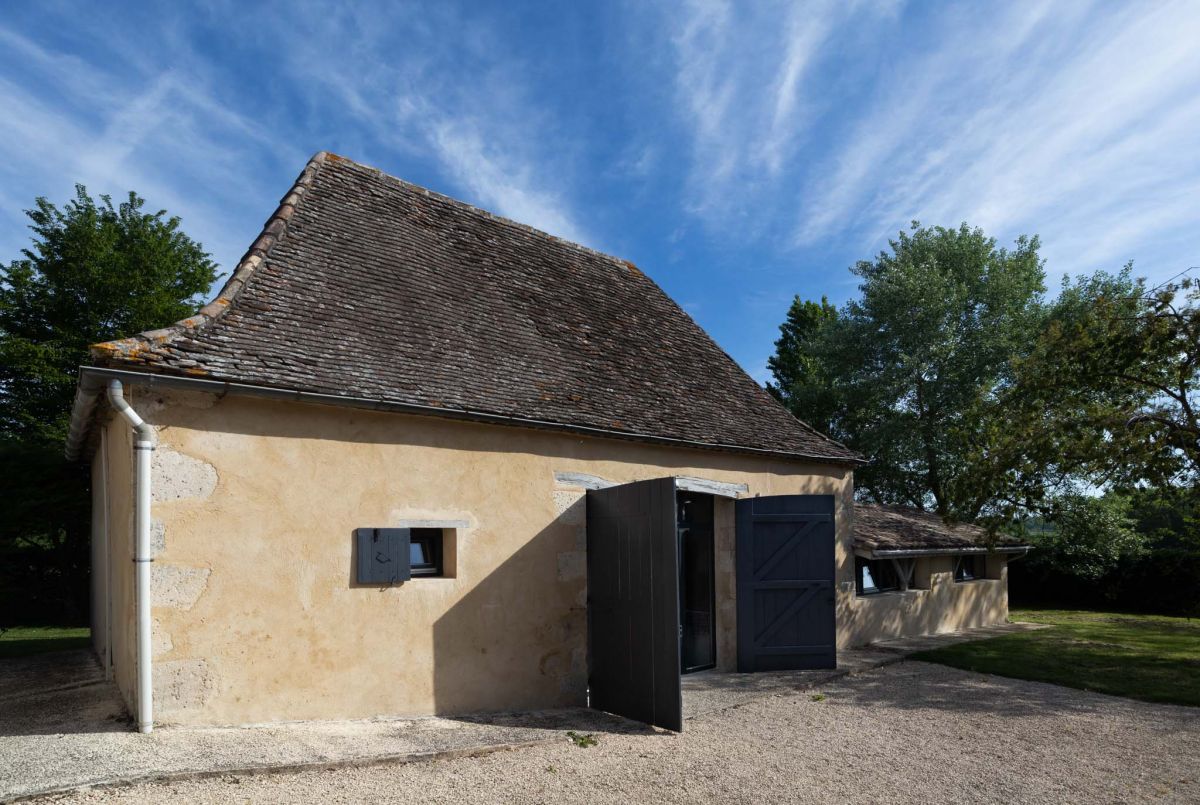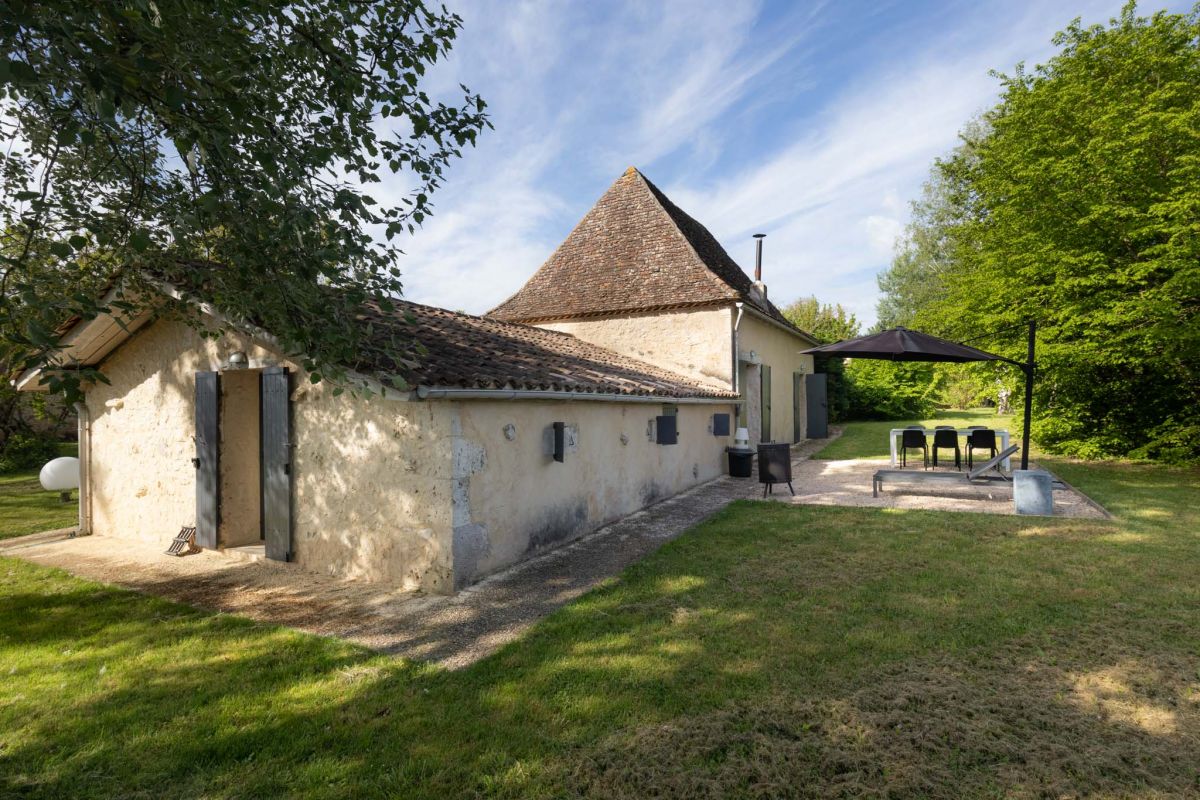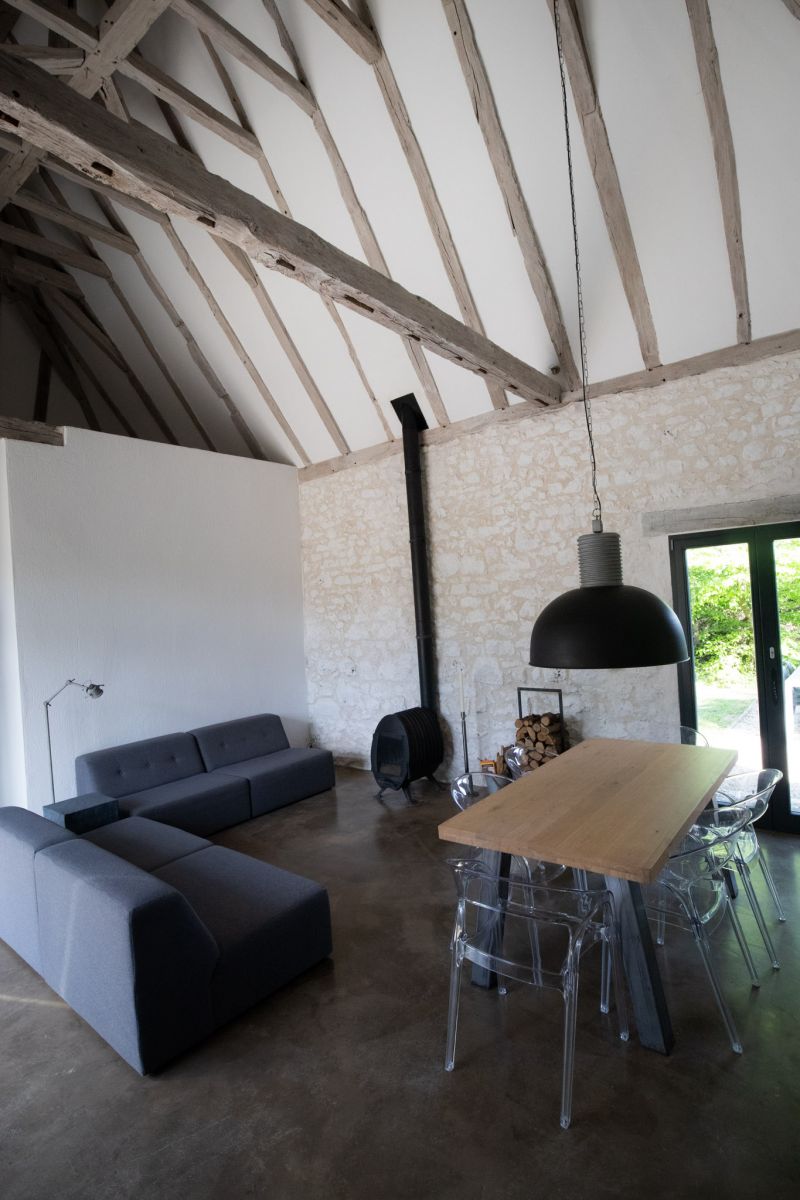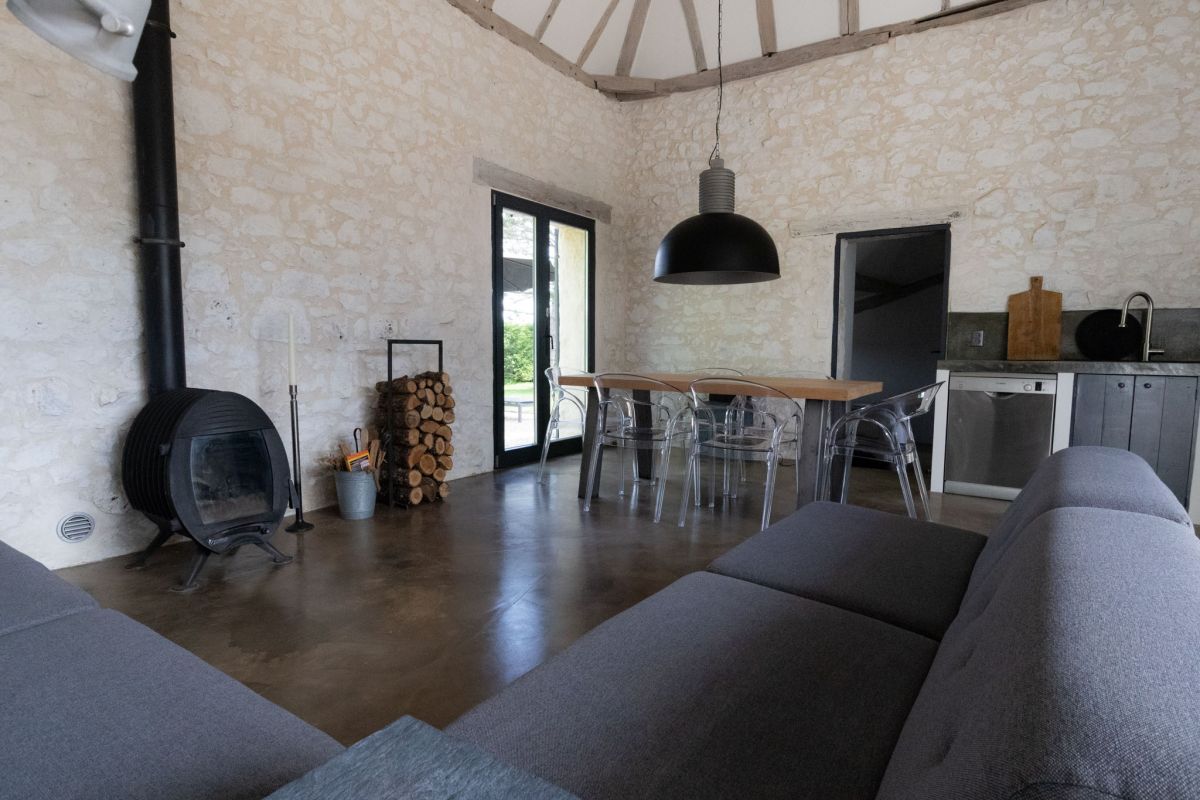 La Grange, now a very comfortable 6 pax, three bedroom apartment, had a huge prune drying oven in it, a huge wooden barrel for red wine and a concrete tank for white wine. Its height and roof construction were and still are spectacular.
It now has an industrial designer interior, showing off as much of the original building as possible. Doors and windows were added to give it lots of light.
You have a very comfortable private terrace, a great luxurious kitchen with a big stove, huge fridge, professional kitchen knives and all the necessities you can think off, even a small Kitchenaid to make your own pesto etc. You have lounge sofas, your own music system and a lovely wood burner.
Every bedroom has its attached bathroom and toilet. You also have luxurious bedding, including bathroom towels, a swimming pool towel and a dressing gown. The double beds in each room have soft duvets.
Maybe it is good to know that 2 of the bedrooms are connected to the living room and one is more private with an own front door outside, while it is the same building.
Prices are per week from Saturday 16.00h till Saturday 10.00h and include dinner on Monday, tourist tax, electricity, end cleaning, bed linen and towels and some small surprises.
Supplement €50 per dog per week.
€1550,- 27 April 2024 - 22 June 2024 and 07 September 2024 - 26 October 2024
€2050,- 22 June 2024 - 07 September 2024